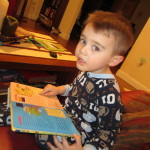 For Preschool and Kindergarten Students
Planet Kindergarten by Sue Ganz-Schmitt. 2014. This clever picture book will prepare young explorers to boldly go where they have never gone before: Planet Kindergarten.
Adventure Annie Goes To Kindergarten by Toni Buzzeo, illustrated by Amy Wummer. 2010. The high spirited Annie tries to turn every activity into an adventure, but when the milk goes missing, her energetic strategies save the day.
The Kissing Hand. Author Audrey Penn. Illustrated by Ruth Harper & Nancy M. Leak. This book makes the "must read" lists of many kindergarten teachers. The gentle classic helps children deal with separation and provides comfort in the face of this challenge each of us faces.
Kisses for Kindergarten by Livingston Crouse, illustrated by Macky Pamintuan. 2017. Stella is getting cold feet about starting kindergarten, and decides she'd rather spend time with her puppy Buster. This book is a perfect read for children who are getting a little nervous about starting school.
We Like Kindergarten. This Little Golden book is a classic. The illustrations are so dated yet sweet. By Clara Cassidy and Eloise Wilkin. Carol describes her daily activities at school and pretends to be a teacher at home with her younger sister and pets.
Timothy Goes to School. Author Rosemary Wells does a nice job with this one. Timothy meets a boy who is the best at everything. This unnerves him until he meets Violet and makes friends with her.
Sparky and Eddie: The First Day of School. Written by Tony Johnston and Susannah Ryan. When these best friends and neighbors find out they won't be in the same class, they worry they won't be able to be friends. Instead, they become even closer.
Vera's First Day of School by Vera Rosenberry. The illustrations are such fun in this book. Vera is excited to go to school but then gets intimidated when she arrives so she sneaks back home and hides under the bed. Mom finds her and takes her back where she meets her teacher and has a ball.
Want more ideas for kindergarteners? See Springfield Mom Mandy Maple's blog post with even more ideas! creativecents.blogspot.com
Elementary Students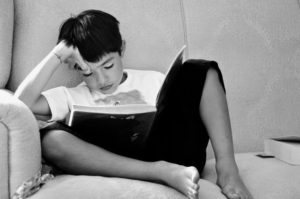 Amelia Bedelia's First Day of School by Herman Parish and Lynne Avril. This new release features a younger Amelia Bedelia, but readers will still be delighted by her enthusiasm and adventures.
The Night Before First Grade by Natasha Wing and illustrated by Deborah Zemke. This grade specific book reads like "Twas the Night Before Christmas." The main character deals with and resolves her worries about being in a different class than her best friend and cafeteria challenges.
It's Back To School We Go! by Ellen Jackson, illustrated by Jan Davey Ellis. This offers your reader a great opportunity to see how children in other countries and cultures go back to school. Fun, interesting text and great pictures.
This School Year Will Be the BEST! By Kay Winters. 2010. Upbeat and comical, great for children going into K-2nd grade.
For College Students

College Cooking: Feed Yourself and Your Friends. Authors Megan and Jill Carle. This is a wonderful resource to have when faced with a small kitchen with very little cooking equipment/utensils and possibly little or no interest or experience in cooking. This book provides a nice foundation of basic ingredients, easy cooking techniques and what to stock your pantry (or dorm fridge with) besides Pop Tarts and beverages.
How to Win at College: Surprising Secrets for Success from the Country's Top Students by Cal Newport. Written by a recent college student, this book is for the motivated students that already know how to do laundry, cook and take care of themselves. Full of great advice from successful students who have been there recently, this book will help your college student in a fun and very informative way.
For Parents
The Organized Student: Teaching Children the Skills for Success in School and Beyond. Authors Donna Goldberg, Jennifer Zwiebel. "Just when you think you're on the right track, the phone call comes," shares author Donna Goldberg. Learn tips and strategies for your student in this helpful book.
The Motivation Breakthrough: 6 Secrets to Turning On the Tuned-Out Child by Richard Lavoie. Not only for families with special needs children, this book has also proven helpful to many parents as they work to find ways to reach their children.
The Trouble With Perfect : How Parents Can Avoid the Overachievement Trap and Still Raise Successful Children by Elisabeth Guthrie M.D. and Kathy Matthews. This book provides a reality check for those who would "pressure parent" their kids. The authors address the guilt parents deal with from a society that labels the average majority of children as "losers."
Submitted by Springfield Moms contributor Julie Kaiser.