Supporting Greater Springfield Area Families Since 2004

In November 2004, Kim Leistner, a local mom with a 2-year old and a 9-month-old, grew tired of not being able to access local area events and resources for her family in one convenient and current website.  So she started an email newsletter with tips and upcoming events and emailed it to 30 of her friends.
A lot happens in eight years!
Springfield Moms is now an extensive online resource network for families with kids of all ages (from birth to college-bound) and serves as the areas go-to website for What's Happening.  
We average more than 11,000 unique (that's individual) visitors a month to the main website reaching families in the Greater Springfield area up to a 60-mile radius.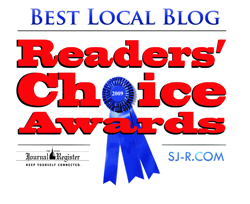 Voted Best Local Blog the Past 4 Years by the SJR Reader's Choice and Runner-Up Best Local Website.
We've enjoyed consistent and loyal readership growth over the past 8 years.
Partner with us to reach busy area families online and on the go on the website they rely on for the latest events, resources, coupons and much more!

E-Updates:  Reach more than 4,300 local area families in the know on the latest new articles, event reminders and coupons. View our archive.
Like, Tweet and Pin With Us!

Facebook: More than 5,100 + "Like Us" and follow our status updates, ad, coupon and event reminders.

Twitter @springfieldmoms  Another 1,100+ prefer to follow our status updates, ad, coupon and event reminders on twitter.

Pinterest boards of SpringfieldMoms related tips!