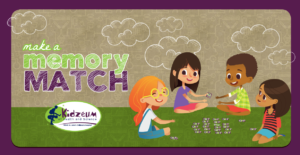 Looking for a way to help Kidzeum of Health and Science close the gap on the rest of the $350,000 they need to ensure a successful grand opening in June 2018, Don and Wanda Tracy and Ray and Anne Capestrain decided to pool their resources and encourage others to give by offering a $35,000 matching opportunity. Between now and December 31, 2018, the Tracy and Capestrain families will match all contributions up to $35,000.
Board President, Rachael Thomson says, "The first 100 contributors will be entered in a drawing to win a Free Family of 4 Family Membership to Kidzeum! Also, the first 250 contributors who give $50 or more will receive an exclusive Kidzeum Memory Match card game for you to make fun, family memories at home. Kidzeum is extremely blessed to have families like the Tracys and the Capestrains that believe in and support our mission."
Kidzeum has raised $7.1 Million dollars to cover purchasing and renovating the historic Schnepp and Barnes buildings located at 412, 414 and 416 East Adams Street, exhibits and three months of operational costs. Kidzeum needs to raise an additional $350,000 to cover the costs associated with technology, communications, security and furniture.
The Kidzeum of Health and Science is being designed with a focus on fun and learning by teaching children of all abilities about health and science through discovery and play, The facility will feature 25,000 square feet of exhibit space over three floors and will host three major galleries: Healthy Body, Healthy Community and Healthy Earth. Each gallery has over a hundred interactive exhibits that are all hands-on and educational. For more information or to make a Memory Match, go to www.kidzeum.org or www.facebook/kidzeum.