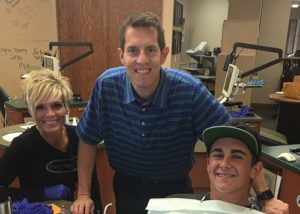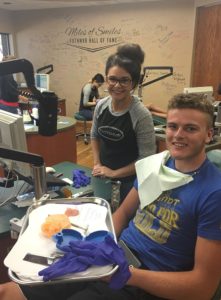 "It's an experience, not a to-do item, my daughter and her friends talk about how much fun they make Ortho care" says the parent of a Tuthmvr patient as we visit their office on a busy 
Thursday
morning.
Take a Quick video
tour of
Aleman and Sternstein Orthodontics.
From the moment you walk in, their friendly, first-class staff will keep things moving along on the journey to a beautiful smile! How do you make Orthodontic care FUN?  The Tuthmvr staff has figured this out. One of the patient favorites is earning your sweatshirt when you begin your care and celebrating with music, candy and popcorn when you get your braces off! All Springfield Moms readers can
request at complimentary consultation
for kids or adults...
book your tour today!