Lincoln Library:
READING BY DESIGN. Through June and July, Springfield's public library will have 8 weeks of creative activities, reading and conversations around design. You do not need a library card to participate. Activities are free for the public. Dates are subject to change. Call: 217-753- 4900, or visit the library website. lincolnlibrary.info
Northside Children's Community Library:
During the library's summer reading program, they are planning an event for the children to read to a therapy dog named Jack on Tues. July 25 1-2pm. Carol Greene is the owner of Jack. Carol and Jack appeared at Lincoln Library during National Library Week in April. The library is open Tues. Thurs. and Sat. from 1-4 pm. The library is located in the basement of Third Presbyterian Church, 1030 N. 7th Street, Springfield. northsidechildrenslibrary.org
Auburn Public Library:
READING BY DESIGN. June 3 – August 5. Kickoff is June 3rd 9:30-11:30 am on the Auburn square. As part of Summer Reading this year, there will be events recommended for ages 3-11 at 11:00 AM on Wednesdays, and those recommended for 11-18 at 4:00 PM on Wednesdays, as well as G/PG movies at 10:30 AM on Fridays and PG/PG-13 movies at 1:30 PM on Fridays. For more information and details on these events, check out the Upcoming Events tab on our website. For more information, call 438-6211. auburnpubliclibraryil.wordpress.com
Chatham Area Public Library:
Summer Reading Program
READING BY DESIGN. Those lazy, hazy, creative days of summer. Creative? You bet! We know you don't want to sit by and watch your child's brain slide into a summer stupor. We have designed a program to help prevent it. Our 2017 "Reading By Design" Summer Reading program invites all children from age 4 thru 6th grade to keep their minds active this summer and earn fun rewards at the same time. Children simply read (their choice of material), log the number of minutes and collect prizes-all while building brain power! And there is no cost for Summer Reading so everyone can join. Sign-up begins May 15th at the library. Prevent summer stupor by "Reading By Design."
Summer Reading Kickoff!
Please join us as we launch our exciting "Reading By Design" 2017 Summer Reading program on Monday, June 5th at 10:00 a.m. with professional magician Jonathan May. One of the Midwest's busiest entertainers, Jonathan will present astonishing feats of magic designed to astound and entertain all ages. You don't want to miss this stunning show. Come and be amazed! Everyone is welcome!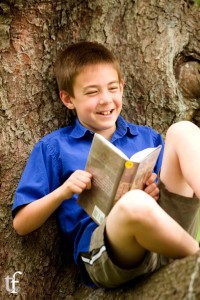 Teen Summer Reading Program
All teens 7th grade through high school are encouraged to enter our Teen Summer Reading Program – June 12th through August 5th. This is your chance to read what you want to read, and enter your name into a weekly prize drawing each time you finish a book. Prizes include gift cards to Knight's Action Park, Barnes and Noble, iTunes, AMC Theaters, and more. One lucky teen will even win a 3-month summer YMCA membership just for signing up by June 1st! Sign-up begins May 15th.
Rubber Duckey Club
Littlest readers like to be included in the Summer Reading fun as well. So for little ones birth through age 3 we have designed the Rubber Ducky Club. Simply read 30 books to your little one and they too will get a prize. Sign-up begins May 15th at the library.
Decatur Public Library
READING BY DESIGN. The program is open to any child (including pre-readers) with a Decatur Public Library card, or in the care of an adult with a DPL card. Kids can sign up and receive a personal book log to track books read or listened to over the summer. Set your own personal reading or listening goal for the week, then check out books, go home and read! Write down the titles read on your book log, come back, and get a sticker and reward! More information here: decaturlibrary.org
Divernon Township Library
Summer reading begins June 22. Every Thursday 3:30-5:30 pm. divernontownshiplibrary.org
Elkhart Public Library
READING BY DESIGN. Registration for the summer reading program is May 12 – June 12. Register at the library or online at: elkhartlibrary.lib.il.us Kickoff is June 15 and the program ends on July 19. 121 Bohan Street, Elkhart. 217-947-2313
Forsyth Public Library
READING BY DESIGN. Registration May 30 – June 3.Sign up at the library, then start on your reading goals, but be sure to come back on Saturday, June 3 for LEGO Build & Race Day. No one is too young or too old to be part of the summer reading program. There are reading programs and activities for everyone from babies to adults. Start counting the time you spend reading as soon as you register — we want to see you build your mind while earning fun prizes! New this year is the opportunity for kids to earn a paperback book as the prize for completing the sixth level, Gear up for summer, build your reading list, and cement your chance for maximum fun!
Jacksonville Public Library
READ S'MORE BOOKS. June 6th to July 29th. Activities include Movies on Mondays; Entertainers on Tuesdays; Story Time on Wednesdays; Crafts on Thursdays. And, So Much on Fridays – from Lap Sit for little ones to Lego club to teen events! Can't make it to the library during the week? No worries! We have lots of Saturday events too! Outdoors as much as possible, so bring chairs, blankets and drinks. The library will supply sunscreen if needed. All activities are free in charge and open to everyone. No library card is required.
Pawnee Public Library
Pawnee's summer reading program is available. Activities include reading, prizes and fun. For more information, visit the library or call 625-7716. pawneepubliclibrary.org
Prairie Skies Public Library District (Pleasant Plains & Ashland)
READING BY DESIGN. Summer reading begins June 5. Lots of great reading to enjoy and fun events for all ages. Read about their special programs, and more information, on the library website: pspld.com/summer-reading-program
Riverton Village Library
The library offers Free Summer Programs for specific age ranges: Ages 3-6 (accompanied by an adult); Grades 1-4, and some all-ages activities. Visit the library or its website for more information. 629-6353 rivertonvillagelibrary.org
Rochester Public Library
BIG FUN – READING BY DESIGN. Join us this summer at the Rochester Public Library for "Reading By Design"! Sign-up for summer reading will start on Wednesday, May 31st. Children ages 3 to 11 will receive a reading goal sheet upon signing up. Your goal is to read for 30 days this summer. Prizes as you read. Please return reading goal sheets by July 26th to receive a certificate of accomplishment, additional prizes, and an entry for prize drawings at an end of summer reading party on Thursday, July 27th, at 1:00 p.m. Teens (Ages 12-18) are also welcome to sign up! You will receive a punch card, a list of teen events this summer (graphic novels and audiobooks count!). rochesterlibrary.org
Sherman Public Library
The reading program kicks off at 10 am on June 2nd with storyteller Mike Anderson. Find out more information at the library or call 496-2496. shermanlibrary.net
Taylorville Public Library
The reading program kicks off at 1 pm on June 21st. For ages 2-adult. Register at the library June 12-17. Find out more information at the library or call 824-4736. taylorville.lib.il.us
West Sangamon Public Library District (New Berlin)
READ – THINK – MAKE! Registration will begin Wednesday, June 7, 2017. The program will run for 6 weeks, ending on Friday, July 21, 2017. The program is for all ages, infants through adults. Win weekly prizes for reading as little as an hour a week. Prizes will be awarded to the top 3 readers in 4 different age groups at the end of the program. wspld.com

Williamsville Public Library
READING BY DESIGN. Summer Reading Kick-off Party is Monday, June 5. Drop in from 10am- 4pm to pick up a reading log and enjoy games and activities. Six weeks of themes related to "Reading by Design", with movies shown for six weeks on Thursday mornings. williamsvillelibrary.org
Barnes & Noble Summer Reading Program
The Barnes & Noble Summer Reading Program is here to help your children on your way, encouraging them to read books of their own choosing and earn a FREE book. This is for kids in grades 1-6. Three easy steps:
Read any eight books this summer and record them in your Summer Reading Journal. Write in which part of the book is your favorite, and why.
Bring your completed journal to a Barnes & Noble store between May 16th and September 5th, 2017.
Choose your FREE reading adventure from the book list featured on the back of the journal.
For more information, see the website: barnesandnoble.com/b/summer-reading
Chuck E. Cheese Summer Reading Program
Chuck E. Cheese has a summer reading program where kids can earn free 10 Chuck E. Cheese tokens for reading each day for 2 weeks. Online form here.
Rep. Wojcicki Jimenez Summer Reading Club
Representative Wojcicki challenges K-5th graders to read 8 books during their summer break. Children who have read at least 8 books by July 25 will be invited to participate in an ice cream party in late summer where they will receive an official certificate from the Illinois House of Representatives recognizing their commitment to reading. Call (217) 782-0044 if you have questions.
On Your Own
FIND A BOOK. Lexile.com offers students the option to submit a Summer Reading Pledge, and download a Summer Reading log, to track your child's reading. Find a Book that matches your child's reading level here: lexile.com/fab/ and find the pledge here: lexile-website-media-
MAKE A READING CHART. Brightly.com has instructions for a Summer Reading Chart for beginning readers. Check it out! readbrightly.com/star-chart-for-beginning-readers/