Bookmark this page! We update this guide a few times a week! Keep checking back for new dates, updated links and reminders. It is a good idea to check the event's website prior to traveling to an event, just to ensure that something hasn't been cancelled or changed.
Want to advertise your event in our high-profile Featured Event Ad Space & Social Media Feeds? Review our Featured Event Rates
November
Nov 11 Rock and Gem Show Annual show presented by the Gem City Rock Club of Quincy. Minerals, geodes, fossils, wire wrapping, children's activities. At the Quincy Mall Community Room; 32nd and Broadway, Quincy. 10 am – 5 pm. Free Admission; Call for more information: 217-617-2751.
MORE resources!
Past events in 2017:
Aug 30 – Sept 2 Pittsfield Fall Festival Carnival, crafts, and food. Parade on Saturday. Free. At the Pike County Courthouse Square, 100 E. Washington Street, Pittsfield. greatriverroad.com
Aug 31 – Sept 4 Central States Threshermen's Reunion in Pontiac. The Nation's second oldest gathering of antique and heritage steam and gasoline powered farm equipment. Horse shows, tractor pulls, live entertainment, blacksmith shop, craft show, and lots of things for the kids. Featured this year will be John Deere, Massey-Ferguson, Ford & Roof Mowers. Pontiac is a 90 minute drive northeast of Springfield. threshermensreunion.org
Sept 1-2 Peoria Blues & Heritage Music Festival at Peoria Riverfront Park. A slice of New Orleans comes to Peoria! Live entertainment, including blues, roots, funk, soul and everything in between. Buy tickets online. About an hour north of Springfield peoriabluesandheritagefestival.com
Sept 1-2 Route 66 Labor Day Weekend Celebration in Elkhart. Friday 4-9pm and Saturday 10am-9pm. Food, live music, art, vintage cars, kids activities and much more. illinoisroute66.org/Events
Sept 1-3 Nauvoo Grape Festival This long-running festival is packed with activities including competitive events, parades, entertainment and more! The weekend also features the Festival on Wheels Car Show, one of the region's largest open-air car show. Free admission. At Nauvoo State Park, Route 96, Nauvoo. 453-2512. Nauvoo is a 2 1/2 hour drive northwest of Springfield, on the Mississippi River. nauvoograpefestival.com
Sept 2 Springfield Oyster and Beer Festival noon to 5 pm. Enjoy craft beer and cider, plus oysters and other food. Live music. $27.37 in advance. VIP tickets available, too. At The Inn at 835, 835 S. Second Street, Springfield. 523-4466. More info on the event Facebook page.
Sept 2 Labor Day Picnic in Auburn at East Park. 10 am parade, car show, mud volleyball, live music, food vendors,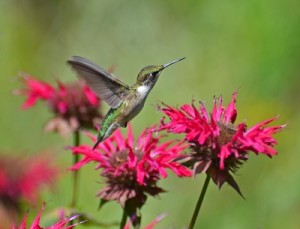 children's games, bounce house, and more. 10 am – 11 pm. auburnillinois.us/event/aac-labor-day-picnic/
Sept 2 Hummingbird Festival & Pollination Celebration 10 am – 2 pm at Sugar Grove Nature Center, McLean, IL. Celebrate hummingbirds, bees, and butterflies – the vital pollinators for countless varieties of plant life in Funks Grove. Learn about hummingbirds and other pollinators from experts , guided hikes, and garden tours. See a bee hive up-close, sample honey, puppet shows, crafts, and more. Celebration participants will have the chance to "adopt" a bird to receive updates if it is recaptured. This event is FREE. No registration is required. Located off of I-55, about 45 minutes north of Springfield. sugargrovenaturecenter.org
Sept 3 Labor Day Party at Firefighters-Postal Lake Club, 940 Wl Lake Shore Drive, Springfield. Begins at noon. 622-0099.
Sept 2-4 Fall Festival at Rusty Star Marketplace from 10-5 daily. Gifts, refreshments. Free handmade gift with purchase. 80 shops of treasures – fall decor, furniture, food items. Exit 82 Auburn/Pawnee exit on I-55. 628-1122.
Sept 4 Greenview 49th Annual Labor Day Celebration – Lots of good, free entertainment and family fun. Flea and farmers market, one of the areas largest car shows, antique tractor show, homemade pie contest and much more. Greenview is a 30-minute drive north of Springfield. Facebook page.
FEATURED EVENT: Sept 4 Labor Day Ducky Derby at Knight's Action Park, 1700 Knights Recreation Drive, Springfield. 11 am. Free to attend. Proceeds benefit Ronald McDonald House Charities of Central Illinois. springfieldmoms.org/
Sept 6 Full Moon Trail Run 7:30 pm at Lewis Memorial Acres, 399 S. Koke Mill Rd., Springfield. 2.5 mile nighttime trail run. Free; suggested $15 donation. GetMeRegistered.com
Sept 7-9 Atlanta Fall Festival offering food, carnival rides, a parade, and much more. About 45 minutes north of Springfield. For more information, call 648-2484.
Sept 7-10 Pekin Marigold Festival. The 2017 theme is "Marigolds on Patrol" Erik Estrada is the 2017 Guest Celebrity. Carnival every day; parade; kids' activities; art show; live music; and more! Pekin is a 1 1/4 hour drive north of Springfield. pekinchamber.com and also marigoldfestival.blogspot.com
Sept 8 & 9 Bluegrass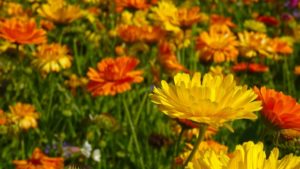 Concerts Performers from all over the Midwest will be playing bluegrass music in the outdoor theater at Lincoln's New Salem 6 pm to 10 pm. Half an hour northwest of Springfield. lincolnsnewsalem.com
Sept 8-9 Williamsville Fall Festival Live music, BBQ, fishing derby, car cruise-in, and more for all ages. A 20-minute drive north of Springfield. williamsville.illinois.gov
Sept 9 Hope-A-Palooza 11 am – 3 pm. Hosted by Hope Learning Academy, 15 E Hazel Dell Lane, Springfield. Free. Live music, train rides, giant inflatables, food truck vendors, and more.
Sept 9 Octoberfest – noon to 10:30 pm. German food, beers, music, and more. At Knights of Columbus 364, 2200 S. Springfield. 787-2360.
Sept 9 Frontier Settlement Day 11 am – 4 pm at Quinsippi Island, just north of the Quincy Riverfront. War of 1812 reenactors will be on hand, spend time at school and visit with Civil War Nurse Jo. Demonstrations like wool spinning, soap making, chair caning, and more. In addition there will be music, food and refreshments, and games, and activiites for children. Free. greatriverroad.com/quincy/quincyevents/quincyfrontierday
Sept 1-4 Kincaid Labor Day Picnic. Live music, car show, carnival, fishing contest, pageants, parade, watermelon eating contest, cardboard boat races, and more. Info and full schedule on event webpage: facebook.com/KincaidLaborDayPicnic1915/ Kincaid is half an hour southeast of Springfield.
Sept 1-4 Edinburg Labor Day Picnic at Veteran's Memorial Park, West Masonic Street, Edinburg. 2017 theme: "Seas the Day" Truck pulls, pageants, bands, carnival rides, children's pedal pulls, and more. BBQ and Chili cook-off on Saturday. Parade at 10 am on Monday. Edinburg is a 25-minute drive southeast of Springfield. More info on event Facebook page
Sept 1-4 Popcorn Festival in Fairview Park, Casey, IL. Some call it an end-of-summer festival; others think of it as the beginning of the fall season. Casey residents will tell you the Casey Popcorn Festival is just good old-fashioned family fun with no beer tent in sight! Live entertainment, craft booths, festival food and much more. Casey is about a 2 1/2 hour drive east of Springfield. popcornfestival.net
Sept 2-4 Annual Prairieland Chautauqua This year's theme is "America and the Great War". The location is the air-conditioned First Christian Church at 2106 South Main Street in South Jacksonville. Free. 4-9 pm daily. Ample parking and covered drop-off is available. Contact Dave Truesdell (217) 245-2285 for additional information. Facebook page.
Sept 8-10 Broom Corn Festival in Arcola. Located in the heart of Amish country, this festival features a parade, blocks of craft booths, live entertainment, food vendors and a 5K and 10K. About 90 minutes east of Springfield. arcolachamber.com
Sept 9-10 Art Spectacular at the Rees Carillon. A multi-experience festival of art, music and children's programs. This professionally juried fine art and craft show features collector- and museum-quality works of art and crafts. In addition to a silent auction and gift basket raffle, the event features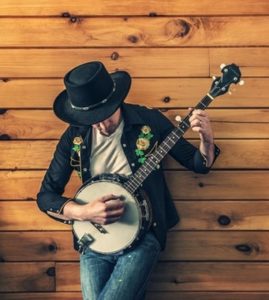 hourly carillon performances and other musical performances. 10-5 Saturday; 10-4 Sunday. Free admission and free parking. Children's area is $2/child. carillon-rees.org
Sept 9-10 Traditional Music Festival 10 am – 4 pm. Musicians will be playing traditional music on such instruments as mountain and hammer dulcimers, concertinas, bones, autoharps, fiddles, banjos, and guitars throughout the historic village. Traditional, folk and bluegrass musicians are invited to participate in the weekend impromptu jam session. On Sunday, clog dancers will perform outside the village, starting at noon. Half an hour northwest of Springfield. lincolnsnewsalem.com/events
Sept 9-10 Pumpkin Season Kickoff at Indian Creek Farmstead and Pumpkin Patch, Live music, pizza all day, fun run/walk, wagon rides, and barnyard with games for kids. Saturday 9-3:30 and Sunday 11-4.
Sept 9-10 Cedarhurst Craft Fair on the grounds of Cedarhurst Center for the Arts, 2600 Richview Road in Mt. Vernon. Featuring over 100 artists from across the U.S demonstrating and selling their varied works such as jewelry, pottery, fabric, metal, glass, pewter, wood, paintings, and photography. Local non-profit organizations sell concessions. The Art & Craft Fair is open 10 am to 5 pm Sat and Sun. Mt. Vernon is located about 2.5 hours south of Springfield. http://www.cedarhurst.org/
Sept 9-10 LouFest in St. Louis, Missouri. There are too many activities to list – food, fun and music are on tap at this huge festival. Children's activities "LouKidz" are available. www.loufest.com
Sept 9-16 Pumpkin Festival in Morton. As the home of Libby's Pumpkin, Morton is proud to say that over 80% of the world's canned pumpkin is processed right there. Each September, in celebration of the pumpkin canning season, Morton hosts the Morton Pumpkin Festival. This festival has a parade, rides, carnival games, arts and crafts, pumpkins, food tents as well as treats made with – you guessed it, pumpkin!! Be sure to check the daily schedule. A one-hour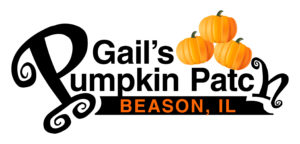 drive north of Springfield. mortonpumpkinfestival.org
FEATURED EVENT: Sept 10 Fall Farm Day at Gail's Pumpkin Patch, 1-5 pm. Pumpkin painting, face painting, popcorn wagon rides, crafts, farm tours. Free. 1709 200th Avenue, Beason, IL. Beason is a 40 mile drive northeast of Springfield. gailspumpkinpatch.com
Sept 10 Fall Festival at St. Frances Cabrini Parish, 1020 N. Milton Ave., Springfield. Live music, food and drinks for purchase, raffles. 522-8555.
Sept 10 Rib Festival at Hill Prairie Winery in Oakford, IL – 2 pm – 5 pm. Enjoy some great BBQ and high energy music. 45 minutes northwest of Springfield. hillprairiewinery.com
Sept 10 DeWitt County Farm Crawl 10 am – 5 pm. Spend 30-60 minutes on tours of two different family farms. Tours and activities at site, with just a short drive between the farms. A free family-friendly activity! dewittcountyfarmcrawl.com
Sept 13-16 New Canton Friendship Festival on the Town Square of New Canton. This annual 4-day festival features food, carnival rides. entertainment, and more. A parade is held on Saturday at 10 am. Free. 309-267-1213. About 90 miles west of Springfield. Friday 6-9 pm; Saturday 9 am – 9 pm. New Canton in a 90-minute drive west of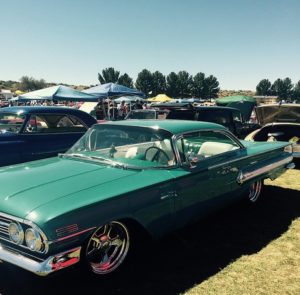 Springfield. cantonillinois.org
Sept 15-16 Annual Harvest Fest in Petersburg – Friday night features food, fun and entertainment. Saturday features parade, activities, street vendors, fantastic car show and live music afternoon and evening. Facebook event.
Sept 15-16 Prairie Harvest Days in Mason City. The event kicks off with a tailgating party on Friday night with food and drinks available to purchase followed by karaoke! Saturday starts off with a parade! Available throughout the day is a silent auction, bingo, car show, hot dog eating contest, and children's games, as well as a wrestling match and giant foosball ! FUN DMC performs in the tent at the end of Saturday night. Mason City is 45 minutes north of Springfield. Facebook page
Sept 15-16 Italian Fest in Collinsville is celebrating the Italian culture and heritage that the city was built on. The Fest is a family friendly event and there is something for everyone. Collinsville is a 90 minute drive south of Springfield. italianfest.net
Sept 15-16 Oktoberfest Street Party 5 pm to midnight. Outdoor street party with live music. $5. At Brewhaus, 617 E. Washington, Springfield. 525-6399.
Sept 16 Rib, Chicken & Bloody Mary Throwdown. 11 am – 11 pm at Anchor Boat Club, 407 E. Lake Shore Drive, Springfield. Ribs at 5 pm and chicken at noon. Sand volleyball, bags, bocce ball, live DJ and more. 529-1174 anchorboatclu
Sept 16 Opa Greek Fest 11 am – 7 pm at St. Anthony Greek Orthodox Church, 1600 S. Glenwood, Springfield. Greek food including gyros, chicken, pork, spinach pie, Greek salad and more. Greek bake sale with assorted baklava and cookies. 522-7010.
Sept 16 Enos Park Home Tour 1
pm – 5 pm. Self-guided tour of historic homes in Springfield's oldest neighborhood, Refreshments and live music from 5-7 pm in the Sculpture Garden. Enos Park, Seventh & Enterprise Streets, Springfield. $10 per person. epnia.com
Sept 16 Brew at the Zoo 5-8 pm at Henson Robinson Zoo, 1100 E. Lake Shore Drive, Springfield. Music, drinks and games. Ages 21+ only. $20 in advance; $25 at the door. springfieldparks.org 585-1821.
Sept 16 Jacksonville Car Show and Cruise Nite in Jacksonville. Car show is 9 am – 3 pm; followed by cruise 5-9 pm. Free. At Jacksonville Community Park, 1201 S. Main, Jacksonville. See more info at the event Facebook page.
Sept 16 Quincy Art Fest at the Quincy Art Center from noon to 5 pm. Families can create, appreciate, and enjoy ART by participating on hands on art projects! Free clay competition for kids and adults, an art exhibit scavenger hunt, a collaborative mural, live figure drawing, and demonstrations and hands-on activities by local artists. Free. Quincy is a 1.75 drive west of Springfield. greatriverroad.com/quincy/quincyevents/quincyartfest
Sept 16 Quincy Folk Life Festival. Noon to 5 pm. Stroll the beautiful grounds of the Quincy Museum and enjoy a variety of 1800s demonstrators, crafters and activities for children. Bring your appetite for Buffalo Sandwiches, the Bake Sale booth, caramel apples and old fashioned bottled soda.$2 Admission charged at the gate. For all ages.
greatriverroad.com/quincy/quincyevents/quincyfolklife
Sept 15-17 Arts in Central Park in Decatur This juried art fair includes lots of art, children's activities, live entertainment, and food booths.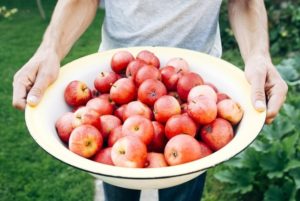 decaturarts.org
Sept 15-17 Clark County Mule Festival in Kahoka, MO. People from all over the United States came to see mules in a variety of contests and races, see the area's best hand-made crafts, taste a variety of foods, and go on a trail ride. A Rodeo is held on Saturday night. $5/person. clarkcountymulefestival.com Kahoka is a 2 1/2 hour drive northwest of Springfield.
Sept 15-17 Griggsville Apple Festival A fun-filled weekend in Griggsville, about an hour west of Springfield. On Friday evening enjoy the pageants and live entertainment. Return on Saturday for the magnificent mile parade, musical entertainment, a car show that benefits a charity for veterans, and a talent show. A variety of food stands, crafts and flea market booths are available. Church services are available on Sunday morning. Free. 430-5901 for more information. greatriverroad.com/quincy/quincyevents/griggsvilleapple
Sept 16-17 Fine Art Fair at Edwards Place. 10 am – 5 pm Saturday; 10am – 4 pm Sunday. Sixty regional and national artists, live music. Free. At Springfield Art Association's Edwards Place, 700 N. Fourth Street, Sprin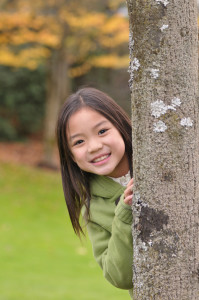 gfield. springfieldart.org
Sept 16-17 Abraham Lincoln Railsplitting Festival in Lincoln. Held at the Logan County Fairgrounds. Civil War ball on Friday night. Come partake in craft booths, working craft areas, historical displays, tractor games, food vendors, live music, and much more! 9 am to 4 pm Saturday and Sunday. railsplitting.com
Sept 16-17 Macoupin County Historical Society Fall Festival. 9-4 both days. Magicians, pony rides, food. Garden tractor pull, steam engines, antique tractors and more. At Anderson Mansion, 920 Breckenridge, Carlinville. Full schedule online.
Sept 16-17 Clayville Fall Festival 9 am – 5 pm Saturday; 10 am – 4 pm Sunday. Crafts and games for kids, reenactments, period music, historic building tours, artisan demonstrations, and more. $5 adults; $3 ages 6-12. Free for children under 6. clayville.org
Sept 16-17 Railroad Days at Monticello Railway Museum, I-72 exit #166, Monticello. Gates open at 9 am, trains run 10 am to 5 pm. Admission: $20 adults; $10 kids ages 2-10. Rain or shine vintage trains. Food tent, kids' area, and ride three trains. MRYM.org
Sept 22-23 Milton Corn Carnival on the town square of Milton, about 70 miles west of Springfield. This annual festival is held on the Square and features food, entertainment, rides, and vendors. A parade is held on Saturday. Free. For information call 723-4228. greatriverroad.com/quincy/quincyevents/miltoncorn
Sept 22-24 16th Annual International Mother Road Festival Over 1,000 cool cars roll into the heart of Springfield's historic downtown for a weekend of family fun in the sun and non-stop live music and entertainment. Come celebrate the golden age of Route 66…the cars, the music, the food, the friends – all brought together along Illinois Route 66. illinoisroute66.org
Sept 22-24 Prairie Land Heritage Museum Steam Show Gates open at 7 am daily. Featuring Case tractors. See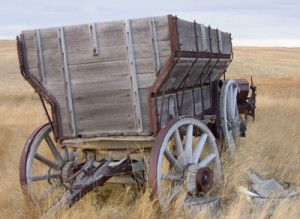 horse-powered equipment, antique tractors, gas and steam engines and more. Train rides, food and large flea market. 1005 W. Michigan Avenue, Jacksonville.$6 per person for all 3 days. prairielandheritage.com
Sept 22-24 Beardstown Fall Fun Festival in downtown Beardstown. Live music, food and fun! The 2017 theme is "The Belle of the Bend," referring to the way Beardstown is situated on the river. Period costumes, a parade, a reenactment the Lincoln and Douglass Campaign Speeches, old time games in kids' corner, and many other activities! . Beardstown is an hour's drive northwest of Springfield. beardstownil.org/fall-fun-festival
Sept 22-24 Golden Eagle Intertribal Powwow Friday-Noon-8 PM, Saturday and Sunda-10 AM-8 PM, Sunday-10AM-8PM. At Lake Lou Yaeger Picnic Area 4, 4 Marina Lane, Litchfield. This is a gathering of many Nations to honor and show respect to all veterans. Everyone is encouraged to come and learn about Native American cultures. Storytelling for young and old, children's dances, treats and gifts, handcrafted vendors, food, auctions, raffles, and much more.
For more information 217-851-2206. Facebook event. crazycrow.com Facebook page.
Sept 22-24 Strange Folk Festival Shop from 200 indie makers, designers, and artists coming from all over the country! Some people call Strange Folk Festival "Etsy in person" and they curate the best established indy brands and up and coming makers to set up shop in person! Live local bands, DIY activities and more. strangefolkfestival.com/
Sept 23 Bookstock: A Roots Music Festival 10 am – 5 pm at Jacksonville Public Library, 201 W. College Avenue, Jacksonville. All-day musical event with five roots/folk acts. Free. 243-5435 for more information. jaxpl.org
Sept 23 Fall Festival at DAV Club, 25 Club Area, Springfield. 529-9725.
Sept 23 Kite up the Park in Chatham 10-4. Facebook page.
Sept 23 Fall Equinox Celebration at Jubilee Farm 7-9 pm. The season of balance allows us a chance to understand, encourage, celebrate, move on, let go, call in, forgive, hold compassion, extend unconditional love to ourselves, and more depending on where we are in life. $7 donation. Bring a snack or non-alcoholic drink to share. Facebook page.
Sept 23-24 Apple Festival at Broom Orchard in Carlinville. Broom Orchard is celebrating their 35th annual Apple Festival, Saturday and Sunday from 9 am to 6 pm each day. The market will feature cider and ap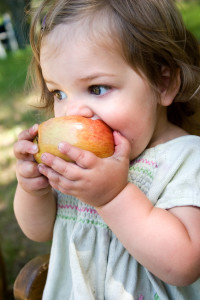 ples, as well as the chance to pick your own! Craft tables and children's play area. While you're in the area, why not make a day of it? Click HERE for information on Beaver Dam, just down the road from the orchard. About 50 minutes south of Springfifeld. Phone: 217-854-3514 www.broomorchard.com
Sept 23-24 Alpaca Farm Days 10-4 Saturday; 11-4 Sunday. Free hands-on weekend event for all ages. Feel alpaca fleece, lead an alpaca, activities for kids, shop alpaca products. At Alpacas of Indian Point Hills, 17229 VanEman St., Petersburg alpacasofindianpointhills.com
Sept 23-24 Apple 'n Pork Festival in Clinton. Held since 1968, this festival features more than 25 food stands offering numerous old-fashioned food items; a juried art show; 19th century craft demonstrations and sales; tours of the historical C.H. Moore Mansion; an antique tractor show; live musical entertainment; meal grinding, rope-making, woodcarving and blacksmith demonstrations; Civil War living history camp; tomahawk throwing; pony rides; farm museum displays; children's miniature train rides; a large flea market with 250 dealers; and much more. hmoorehomestead.org Clinton is an hour's drive northeast from Springfield.
Sept 23-24 Peoria Art Guild Fine Art Fair and Kids Art Festival in Peoria. The Peoria Art Guild's Fine Art Fair is a nationally recognized art fair. Experience exceptional works of art from the nationally recognized artists, memborable music, and palate-pleasing food, beer and wine. Additional art activities include "make and take" projects for the kids and more. An hour north of Springfield. peoriaartguild.org/fineartfair
Sept 23-24 Geode Fest in Hamilton, IL. Geode enthusiasts from across the country come to this three day event to hunt for geodes on guided hunts. Some of these guided hunts are on private property, not normally open to the general public for geode hunting at any other time. There are daily prizes awarded for the "Prettiest", "Most Unusual", "Largest", "Smallest", "Oddest", "Rarest", "Ugliest" and a couple other categories. geodefest.org Facebook page.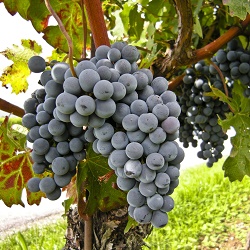 Sept 23-24 Great River Grape Escape This annual wine festival overlooking the magnificent Mississippi River in downtown Quincy showcases twelve Illinois wineries and their products. Sample the harvest of these Illinois wineries which are complimented by local chefs pairings on Quincy's Riverfront. Live music both days. Bring your lawn chairs and cheese and crackers or enjoy food pairings from local chefs and vintners. Free; charge for tastings greatriverroad.com/quincy/quincyevents/quincygrapeescape
Sept 24 City Wide Hymn Fest at the Rees Carillon in Washington Park. An interdenominational hymn sing. 3:30 pm. Free to the public. Open to everyone who enjoys singing along or listening to traditional hymns. For more information, call 545-3853. carillon-rees.org/Events/Hymn-Fest
Sept 24 Illinois Stewardship Alliance's Harvest Celebration at Erin's Pavillion in Southwind Park. 5 pm. Central Illinois' finest chefs, most delicious food, and toe-tapping-ist live music all in one place. Celebrate the bounty of the harvest during this charity fundraising event. $75/ticket. ilstewards.org
Sept 26-27 I Spy Fall class for ages 1-5 at Rock Springs Nature Center, 3939 Nearing Rd., Decatur. As nights get colder and days get shorter, discover how plants and animals adapt to fall. Craft, song, story, hike. Tuesday for ages 3-6; Wednesday for ages 1-5. $6 per child. Pre-register online: maconcountyconservation.org/events
Sept 28-30 Barry Apple Festival This annual event celebrates everything apple in the quaint, historic town of Barry. A parade winds through the city where local music bands and a crafts show entertain visitors. Apple pies, ice cream and strudels are all specialties. Old-time crafts, local bluegrass band performances and a car show complete the weekend. Free to attend. Barry is about 1 1/4 hours west of Springfield. greatriverroad.com
Sept 28-30 Athens Fall Festival at the Athens Community Park. Parade, pageant, carnival, vendors, bands, softball tournament and so much more! Family friendly, so bring your family along! athensil.com
Sept 29 Annual Chili Supper at Auburn Community Center – fundraiser for Auburn Public Library. 3-6 pm. See library website.
Sept 30 Annual Blessed Sacrament School Auction and Fall Festival 5:30-10 pm. 1725 S Walnut St, Springfield. Adults only. Facebook page.
Sept 30 Chatham Jaycees Annual Oktoberfest Beers from Munich, German food, games and activities for kids. 414-9637. chathamjaycees.net
Sept 30 Fur, Feather Fin Fall Fling at Henson Robinson Zoo 10 am – 2 pm. Activity-packed schedule of turtle races, animal programs, bounce houses, crafts, children's art and more. $5/adult and $2/child. Call 585-1821 for more information.
Sept 30 Pudgy Pumpkin Party at Jeffry Alans 9 am – 5 pm – Event post here.
Sept 30 Blues & Brews Fest in Mt. Zion. Noon to 10:30 pm. Live music and concessions. $8/person; kids 4 and under are free mtzion.com
Sept 30 Jacksonville Rotary Oktoberfest begins at noon. German beer, wine, food, music. Wiener dog races, contests, dancing and more. At Morgan County Fairgrounds, 110 N. Westgate, Jacksonville. 243-5678.
Sept 30 Oktoberfest at Engrained. Noon to 11 pm. Family activities all day plus live music. At Engrained Brewing Company, 1120 Lincolnshire Blvd., Springfield. 546-3054. engrainedbrewing.com
Sept 30 Fall Arts & Crafts Festival at Marbold Farmstead, 21722 State Hwy 29, Greenview. 9 am – 4 pm. Jewelry, paintings, pottery, and more. Hot food, live music and tours of the 1850s farm. Call 968-5808 for more information
Oct 1 Harvest Fest & Fish Fry 2 pm – 5 pm. Enjoy the fish fry and other favorites plus live music. At Hill Prairie Winery. 45 minutes northwest of Springfield. hillprairiewinery.com/festival
Oct 1 Echoes of Yesteryear: A Walk Through Oak Ridge Cemetery noon to 4 pm. Costumed actors tell stories of interesting people at grave sites in the cemetery. Maps will be provided. Hosted by Sangamon County Historical Society. At 1441 Monument Avenue, Springfield. sangamonhistory.wildapricot.org
Oct 6-7 Scarecrow Daze Festival in Shelbyville. The entire city of Shelbyville is decorated with scarecrows. Crafts,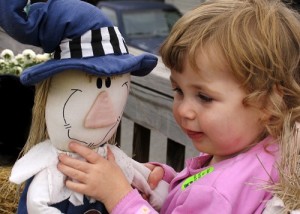 entertainment, vendors, parade, kids games, and plenty of food and crafts, in downtown Shelbyville. 744-2244 for more information.Shelbyville is a 1 1/4 hour drive east of Springfield. Info on Facebook event page
Oct 6-8 Candlelight Tour at Historic New Salem in Petersburg. The Candlelight Walk offers the only opportunity to see the village at night. Staff and volunteers in period clothing will be inside many of the log homes and shops in the village to talk about life in 19th century Illinois. Gingerbread and cider will be served in the Rutledge Tavern. 7-9 pm. Half an hour northwest of Springfield. lincolnsnewsalem.com
Oct 6-8 Lake Shelbyville Balloon Fest Enjoy watching as balloons are filled and then take off for various areas. There will be a Balloon glow and cookout on Saturday night with food and entertainment. These colorful balloons will be launched daily (weather permitting) and you can watch as they fly around the Lake Shelbyville area. 744-2244 A 1.25 hour drive east of Springfield .lakeshelbyville.com/events
Oct 7 Morgan Horse Demonstration at Lincoln's New Salem. Mississippi Valley Morgan Horse Club (MVMHC) will present historic demonstrations of the Morgan Horse, "America's first breed," See modern uses of the Morgan horse, including trail riding, dressage, driving and society horse shows. Free educational and promotional materials for adults and kids, and an opportunity to get up close to the beautiful Morgan horses. lincolnsnewsalem.c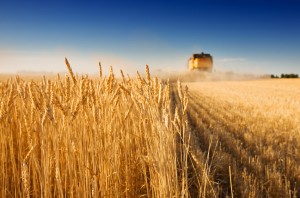 om/events
Oct. 7 Pumpkinpalooza Super Saturday at Illinois State Museum 11 am – 3 pm. Event post here.
Oct. 7 Girard Pumpkin Festival Girard's Pumpkin Festival is also know as the Pumpkin Chunkin Festival, and features human powered and mechanical powered pumpkin launching. Parade at 10:30am, chili cook-off, food tents, children's games, live bands and the main event- Pumpkin Chunkin from 1-4pm. GirardILChamber.org
Oct 7 Mill on 66 Cruise-In hosted by the Lincoln Railsplitter Antique Auto Club 11 am to 3 pm, at The Mill on 66, 738 S. Washington in Lincoln. mill66.com
Oct 7 Flannel Fest 2017 in Champaign. 11 am to 4 pm in Hessel Park. Get your flannel ready for a day of fun fall festivities! Music, art demos, games, crafts, food trucks, a mustache contest, and more. Watch Timberwork's Lumberjack Show demonstrations, including log rolling, axe throwing, speed carving, and much more. Champaign is 1 1/2 hours east of Springfield. Facebook post.
Oct 7 Jersey County Apple Festival in Jerseyville. 9 am – 5 pm. The festival traces its roots to the numerous apple orchards in the region, the role the apple has played in the development of Jersey County, and as a means to celebrate the annual fall harvest. This family-oriented event has something for everyone – young and old alike. For more information visit greatriverroad.com Jerseyville is 1 1/2 hours southwest of Springfield.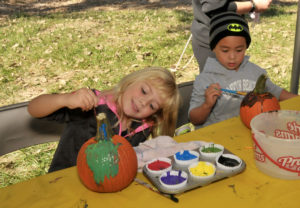 FEATURED EVENT Oct 7-8 Indian Summer Festival at Lincoln Memorial Garden, 2301 East Lake Shore Drive, Springfield. Music, food, vendors, children's activities and reconnecting with friends. Admission is free for children 5 and under; $7 adults; $3 children 6-12. lincolnmemorialgarden.org
Oct 7-8 Gem, Mineral & Fossil Show in the Orr Building at the Illinois State Fairgrounds. 10-6 Saturday; 10-5 Sunday. Demonstrations, displays, jewelry, geode cracking, fossil dig for kids, and more. Admission: $2.00; Seniors $1.00; Children 12 & Under FREE; Scouts in Uniform FREE. 622-3484 for more information.
Oct 7-8 Rochester Olde Towne Fall Festival Artisans, crafters, food vendors, pageant, activities for kids, and lots more. 9-5 Saturday and 10-4 Sunday. At the Silo Center in Rochester. More info on the event Facebook page.
Oct 8-9 Evergreen Cemetery Walk Every year the Evergreen Cemetery Walk brings the voices of McLean County's history to life. Costumed actors portray individuals representing all walks of life from the county's past on the beautiful grounds of Evergreen Memorial Cemetery. $17 adults; $5 children. At 302 E. Miller Street, Bloomington, IL. mchistory.org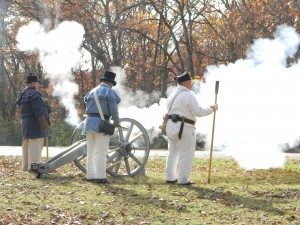 Oct 7-8 Pumpkin Festival at Broom Orchard in Carlinville. 9 a.m.-6 p.m. both days. The market will feature pumpkins, cider and apples, as well as a chance to pick your own! Craft tables and children's play area. Click HERE for information on Beaver Dam, just down the road from the orchard. Phone: 217-854-3514. About 50 minutes south of Springfifeld. www.broomorchard.com
Oct 7-8 West Fork Encampment at Lake Lou Yaeger, Picnic Area 4, 4 Marina Lane, Litchfield. 10-4 Saturday; 10-3:30 Sunday. Historical reenactment with traditional military and frontier life of 1750-1920. Free. visitlitchfield.com
Oct 7-8 Burgoo Festival in Utica 9 am – 5 pm An annual village street party featuring car show, kids' area, craftsmen, musicians, and other entertainment, and of course, burgoo stew. Utica is 2 hours north of -Springfield. lasallecountyhistoricalsociety.org/burgoo-festival
Oct 7-8 Chillifest in Taylorville. Kiddie tractor pull, craft fair, bags tournament, pageant, lip synch contest, and chilli, salsa, and verde cookoffs. taylorvilledailynews.com
Oct 8 Stewart's Deep Rock Car Cruise at Litchfield Museum & Route 66 Welcome Center: 334 Old Route 66 North, Litchfield. Open car, truck, and motorcycle Historical Route 66 Cruise. Facebook page.
Oct 13 Evening Campfire at Friend's Creek Conservation Area, 13734 Friends Creek Park Road, Decatur. 7 pm – 9 pm. Spend your Friday the 13th at Friends Creek Conservation Area for an evening of stories, games, and marshmallow roasting. Free, but register online by October 12. maconcountyconservation.org
Oct 13-14 Rockin' Nite Maze at Bomke's Patch in Springfield. 5 pm -10 pm. What does a corn maze and music have in common? They make for a rocking good time. Bring your own flashlight. Children 15 and under, adult supervision required. bomkespatch.com
Oct 13-14 Central Illinois Bragging Rights BBQ Competition in Arthur. 50+ great BBQ teams gather in downtown Arthur, Illinois. Plenty of BBQ of all kinds for sale from award winning competition teams. Special children's area. About 90 minutes east of Springfield. 217-543-2181 cibr-bbq.com/wp
Oct 14-15 Spoon River Valley Scenic Drive The Spoon River became nationally known from the work of Edgar Lee Masters, author of the noted Spoon River Anthology. Spoon River has carved a wide scenic valley in the area as it flows from London Mills to the south and east, where it joins the Illinois Rive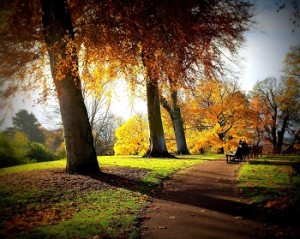 r near the southeastern corner of the county.Download a brochure then plan your drive to enjoy beautiful fall colors, food and craft vendors and more. spoonriverdrive.org
Oct 14-15 Knox County Scenic Drive Enjoy historic sites, displays, demonstrations, and country cooking as you take a self-conducted driving tour through seven – small towns showing off their old traditions, crafts and skills. One-room schoolhouses, a railroad depot, an 1832 log cabin, museums and century-old chapels will be open for visitors to explore. Each stop emphasizes a unique aspect of rural heritage, but they are all bonded together by a fun, friendly atmosphere with plenty to see and do for the entire family. knoxcountyscenicdrive.com
Oct 14 Jump Into Fall 10 am – 11:30 am. Kids-only event for ages 3-5 with fall activities, crafts and treats. $27 for park district residents; $37 for non-residents. At Washington Park Pavilion, 1400 Williams Blvd., Springfield. 544-1751. springfieldparks.org
Oct 14 Oktoberfest at Lake Press Club, 13 Club Area, Springfield. 529-1221
Oct 14-15 Carve for the Carillon 11 am – 4 pm.
Help carve, scoop and move thousands of pumpkins for the Jack-O-Lantern Spectacular. Pumpkins are supplied. Free family event. All ages and abilities are welcome. At Washington Park Botanical Garden, 1740 W. Fayette Ave., Springfield. Call 546-3853 for more information or online: carillon-rees.org
Oct 15 Leclaire Parkfest Noon to 5 PM at Leclaire Park in Edwardsville, Illinois. A fall festival celebrating the history of the Leclaire National Historic District. Food, book sale, vintage tractors, narrated trolley tours of the historic district, children's games and activities, and craft vendors. A 1.25 hour drive south of Springfield. historic-leclaire.org/events/2016/10/16/parkfest
Oct 20-21 Jack-O-Lantern Spectacular at Rees Memorial Carillon in Springfield. Located in the Washington Park Botanical Garden. This popular event will feature more than 2,000 wonderfully illuminated pumpkins on display all throughout the gardens and carillon. Food vendors, carillon music, and fun. Hours 6:30-9:30 p.m. Adult admission $7, children 4-11 $5 and free for children under 3. carillon-rees.org
FEATURED EVENT: Oct 21 Memorial's Be Aware Women's Fair 9 am – 2 pm at the Illinois State Fairgrounds. Annual event devoted to women and their physical, emotional and financial health. $4 admission. 782-6661 for more information. memorialmedical.com
Oct 21 Main Street Pumpkin Fest in downtown Jacksonville. A full day of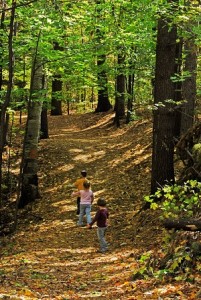 fun, including pumpkin decorating, hay rides, costume contests for kids and pets, pumpkin drops, food, petting zoo and Pumpkin Playland. $5 per child. 40 minutes west of Springfield. jacksonvillemainstreet.com
Oct 21 Autumn Celebration at Sugar Grove Nature Center in Funks Grove. Enjoy the colors of the season, including a pumpkin patch that you can take home and carve, or stop and decorate it at the pumpkin salon! Enjoy fall color walks, a scarecrow factory, and entertainment with an autumn theme. Old-fashioned fun for kids like bobbing for apples and pumpkin bowling. Step back in time to visit a 1750's trading post and frontiersman's camp. Located off of I-55, about 45 minutes north of Springfield. $3/person; free for ages 3 and under. Small fee for some activities. sugargrovenaturecenter.org/specialevents
Oct 21 Oglesby Harvest Fest Many fun and family oriented events, beginning at 9 am. Featuring the annual Halloween Parade at 3:00 PM. Oglesby is 2 hours north of Springfield. oglesby.il.us
Oct 21-22 Grafton Rendezvous on the banks of the Illinois River. 10 am – 4:30 pm. See pre-1840 history come to life. There will be a candy cannon, an aroowhead hunt, and much more. Free. Grafton is a 1 3/4 hour from Springfield. visitalton.com/events
Oct 25-26 I Spy Pumpkins class for ages 1-5 at Rock Springs Nature Center, 3939 Nearing Rd., Decatur. Dig into a pumpkin and experience first-hand the seeds and textures of this fall vegetable. Craft, song, story, hike. Wednesday for ages 3-6; Thursday for ages 1-5. $6 per child. Pre-register online: maconcountyconservation.org/events
Oct 28 Harvest Hootenanny at Lake Lou Yaeger, Picnic Area 3, 3 Primitive Lane, Litchfield. 5K run hosted by the M & M Multisport Club. mmmultisport.com
Oct 28 Rotary Halloween Parade at 6:15 pm. North Broad Street on the town square of Carlinville, IL. carlinville.com/calendar
Oct 29 Fall Harvest Festival at Rock Springs Nature Center, 3939 Nearing Rd., Decatur. 1-4 pm. Celebrate fall with FREE crafts, pumpkin rolls, wagon rides, and a child-sized straw maze. For a fee of $2, participants can learn basic archery techniques and take aim at life-like 3-D targets. No registration required. maconcountyconservation.org
October
Oct 25-29 Sycamore Pumpkin Fest in downtown Sycamore. 2017 theme: "Pumpkins Across the Decades." Over 1,000 entries in the Lions' Decorated Pumpkin D

isplay, 2 carnivals, 2 craft shows, many non-profit vendors, and culminating with an hour and a half long parade on Sunday. Fireworks on Saturday night. Sycamore is a 3-hour drive north from Springfield. sycamorepumpkinfestival.com
Oct 28-29 Lincoln's New Salem Fall Festival Demonstrations of daily tasks throughout the historic village of New Salem, including candle dipping, soap making, basket making, spinning wool, gardening, and broom making. Visitors can step down into the cellar at the tavern to see how fruits and vegetables were preserved during the winter. lincolnsnewsalem.com/events
Oct 29 Animal Protective League Annual Chili Supper & Paw Paw Patch Bazaar 11 am – 5:30 pm at Knights of Columbus Hall, 2200 S. Meadowbrook Dr., Springfield. $7 dine-in or carry-out. Tickets available at

the door. For more information, call 544-7387.
Oct. 29 First Baptist Church Kids Fall Fest 4-6 pm, 310 W. Madison St, Girard. Event post.
Nov 3 International Festival at UIS 5-8 pm in the UIS Recreation and Athletic Center. Theme for 2017 is "Anniversaries" Live performances and food. Free. uis.edu/internationalstudentservices
Nov 3-4 Route 66 International Film Festival in the auditorium adjoining the Capital City Bar & Grill in Springfield. Comedy, Drama, Short, Documentary, Student, Experimental, something for everyone. Call 217-670-2755 for info. route66filmfestival.net